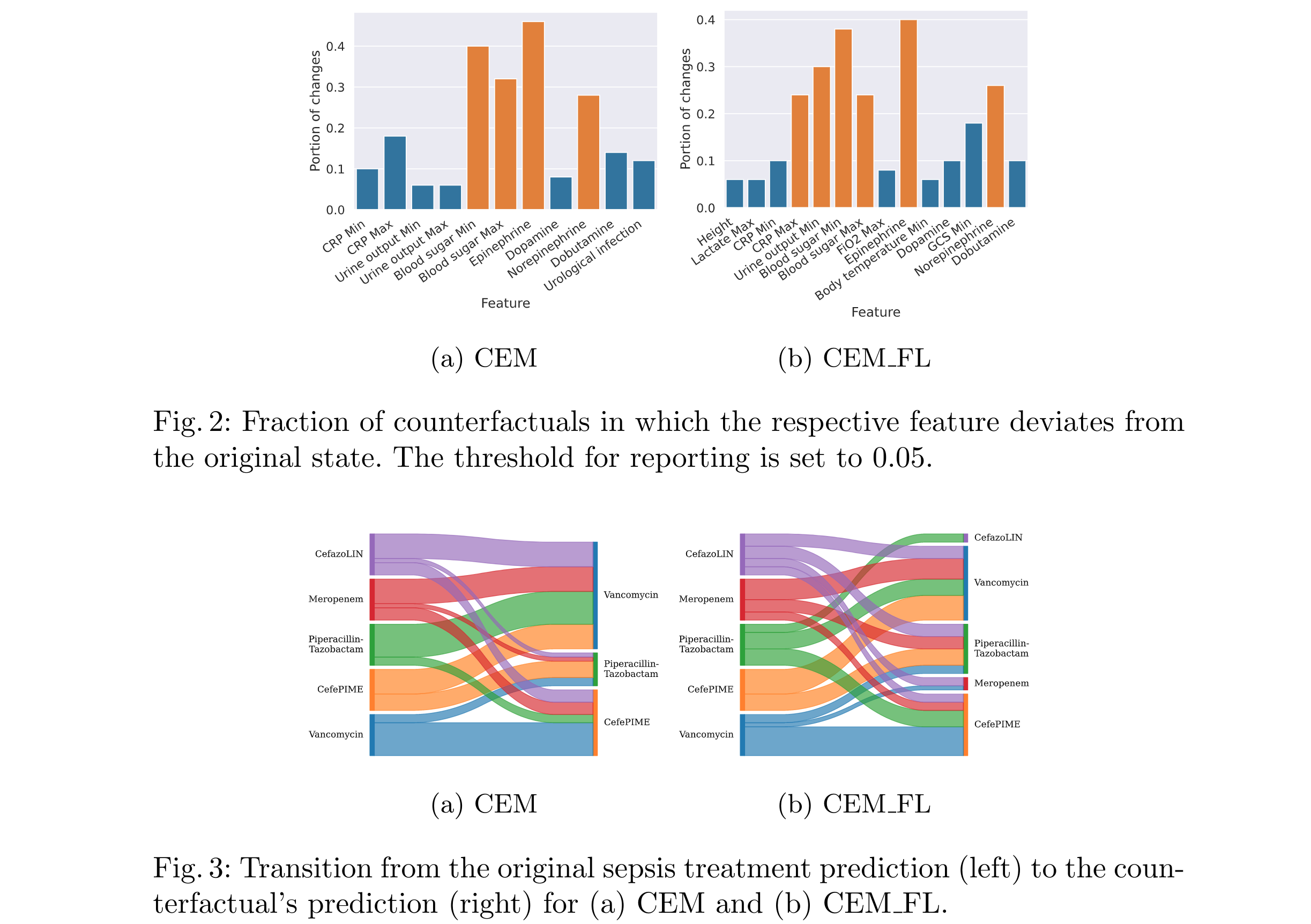 Federated Learning to Improve Counterfactual Explanations for Sepsis Treatment Prediction
AIME
12.06.2023
Counterfactual explanations are usually generated with the help of generative models. In order to receive such models, we propose to use federated leaning among hospitals in order to overcome the issue of limited data while data privacy is maintained. Check out our demo to find out more.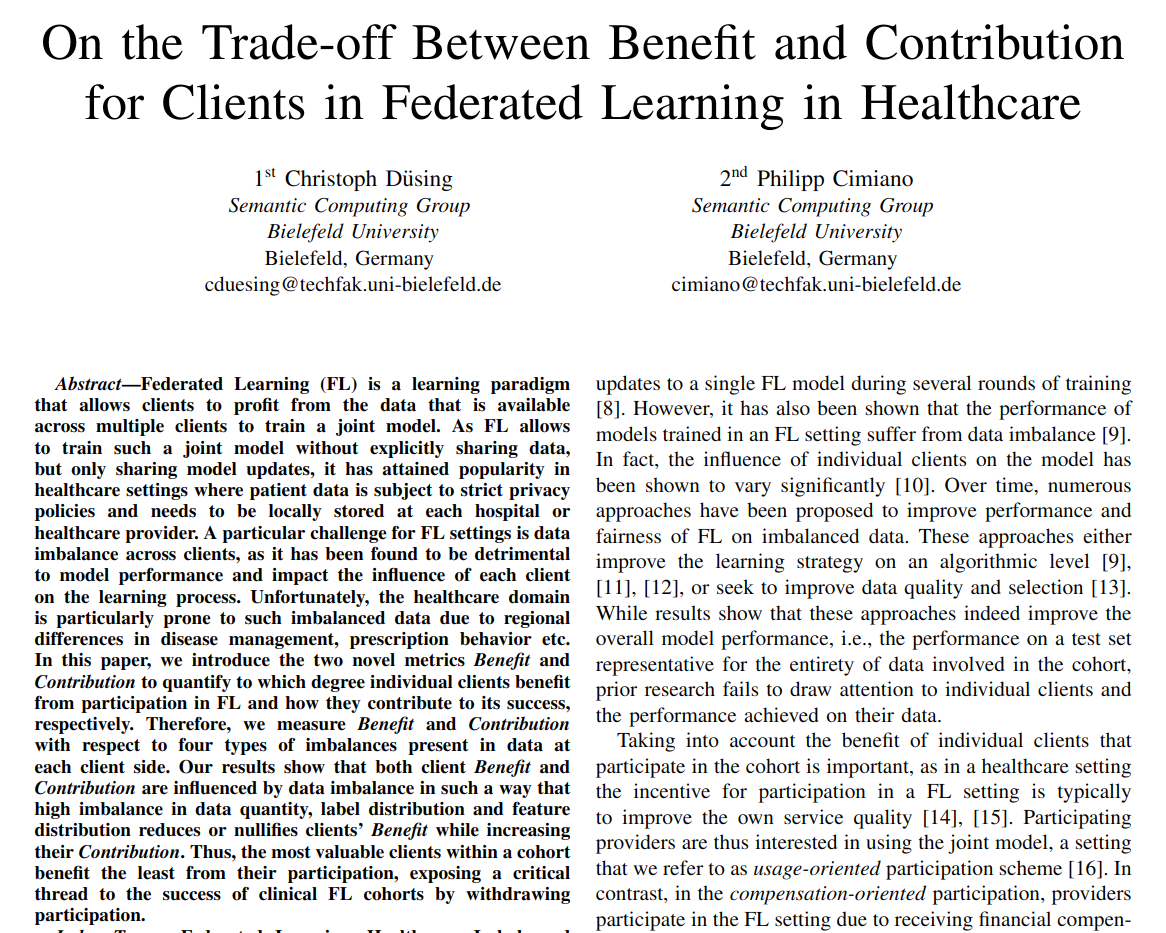 On the Trade-off Between Benefit and Contribution for Clients in Federated Learning in Healthcare
ICMLA
14.12.2022
In this paper, we measure Data Imbalance, Benefit and Contribution of hospitals participating in a Federated Learning cohort in order to improve their quality of service. Our findings reveal a trade-off between Benefit and Contribution for hospitals which favors low-imbalance clients in terms of Benefit, whereas high-imbalance hospitals remain crucial for the success of the FL cohort.
All Publications